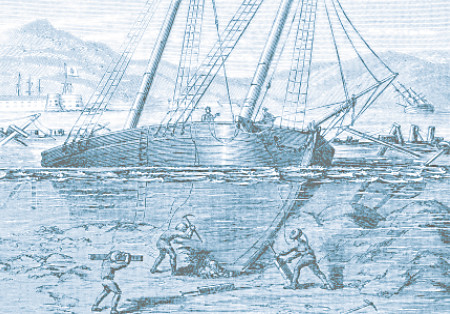 The aim of the international journal for the transformation of institutions is to encourage and to publish new contributions to knowledge and practice in the fields of the transformation of organizations, institutional transformation and Group Relations.

The journal will lead the further development of theories and approaches to institutional transformation. The Editorial Team are building on a rich history of psychoanalytic perspectives on the study of organizations and institutions, but also supporting innovative and exciting new ideas within this broad field.

Although it is embedded in the psychoanalytic study of organizations and institutions, the positioning of the journal is resolutely interdisciplinary. We accept contributions from different theoretical positions insofar as they align with the aim and purposes of the journal. For example, these will include perspectives from sociology, psychology, anthropology, economics, politics, psychoanalysis, and management.
The journal will be a place of encounter and dialogue that unites the world of academia and research with practitioner experiences, approaches and ways of working that inform effective consultation to organizations and institutions. A key
project in the journal will be to introduce concepts, methods and intervention tools that are not yet well known or understood as transformational interventions within systems. The journal will also present work of a professional nature, addressed
in a reflective way by practitioners inspired by the traditions of the above mentioned fields.

RITI will publish its contributions in English, French, Italian and Spanish. It will be presented initially as an annual publication in paper form. A website providing each issue of the journal or specific articles will also facilitate exchange and dialogue to encourage further contributions. A range of contributions will be possible, with the support and guidance of the Editorial Team. These include:

Academic papers _

new theories that can 'explain, predict and delight' (Weick, 1995); empirical contributions based on contemporary research; reinterpretations from a transformation of organizations perspective of classic studies, papers or cases to generate new insights; and reviews of existing literature and knowledge.

A

ccounts of practice _

well-focused discussions of innovative ways of intervening and working within systems; narratives of practice and experience within organizations and within roles; new ideas, frames and techniques for individual and organizational learning and transformation.


Essays _

well-crafted, short pieces that address key issues of concern for the transformation of organizations in the present and the future.


Dialogues and Interviews _

should enhance our knowledge and understanding of the central themes and debates within our field.